Soundtrack Available Here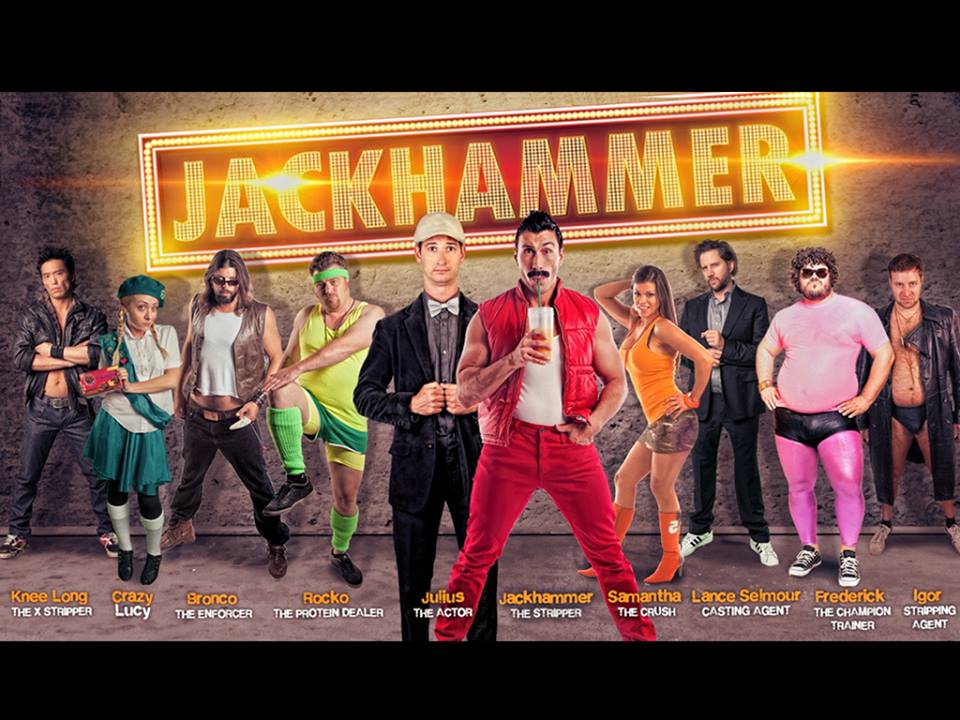 Info:
Description
In the world of award winning professional male stripping the stakes are high and when pro peeler Jackhammer is reunited with his estranged and shy younger brother Julius he wants nothing more then to introduce him to the only world he knows.
Plot Outline
After an interview gone wrong, actor Julius is blacklisted by the citys most powerful casting agent (Jamie Kennedy). He turns to his brother Jackhammer and is launched headfirst into a hilarious world of male stripping. Filmed in Victoria and featuring Canadian talent including Rob Wells (Trailer Park Boys), Nicole Sullivan (Mad TV) and Pamela Anderson, this is a raucous comedy you dont want to mi
ss.
After blowing his career and finding his girlfriend in bed with another man, Julius feels like things couldnt get any worse. Pushed to the edge, he finds a new lease on life in the world of male stripping. Led by his brother, things quickly go sideways for Julius when he gets mixed up with the Russian mob, crazy ex-girlfriends, protein-dealing thugs and a host of hilarious underdogs. The hi-jinx doesnt let up as Jackhammer takes it upon himself to make things right.